By CGDI tech support |
28
April 2023 |
2
Comments
CG100X ~How to activate brand new CG100X tool?
How to activate brand new CG100X tool?
Hello dear all CG customer, our tech support found that many new cg100X users still do not know how to activate their new cg100X tool.
Firstly, please download and install the newest software from internet:
https://mega.nz/folder/3CIXXDJC#jJ4CdJ9T-eEYhkBYi6Z65A
Secondly,connect the CG100X USB cable,12V 2A power supply and open software, software will show you that your tool need to activate it, click ok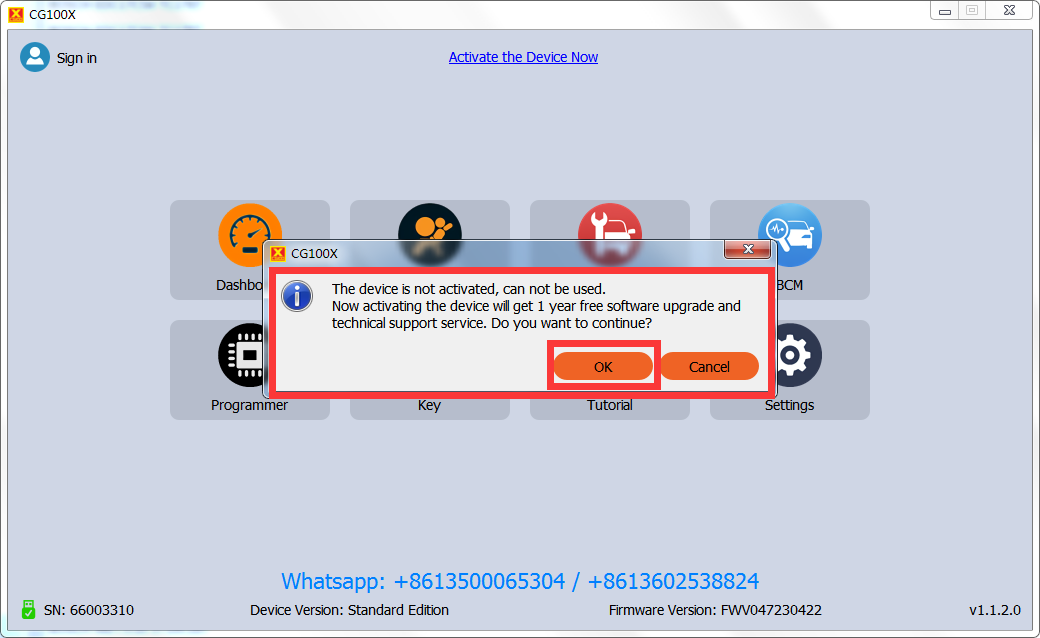 Thirdly, if you have an account already from CGMB&CGDI&CGPRO&CG100, click ok and log in directly.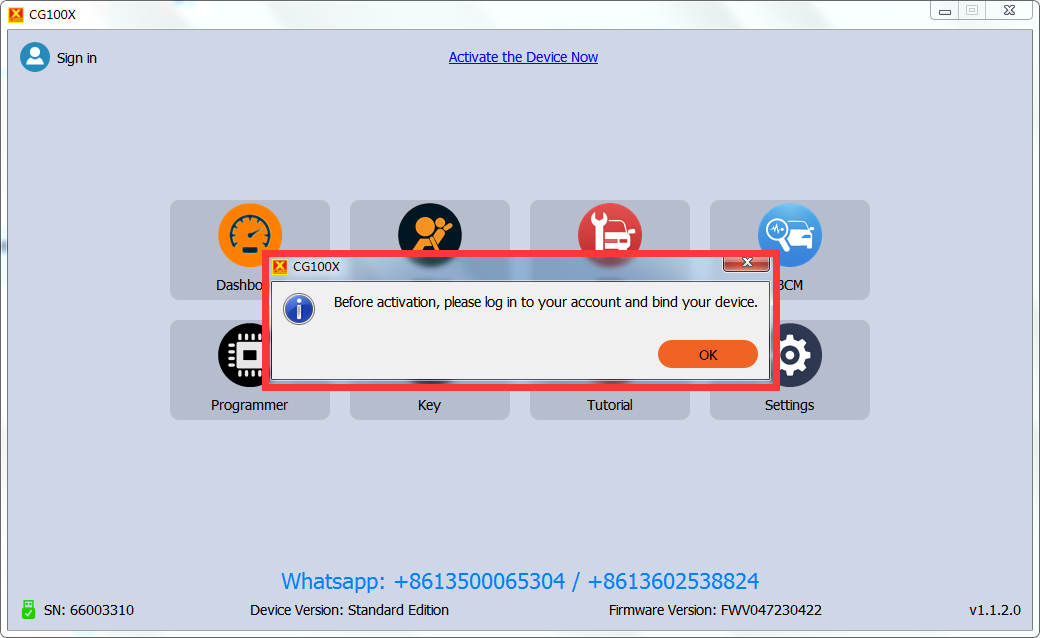 If not have an account then register an account. Click ok and choose "No account? Create one!".
(1)Better to type these information on a text file and save it,copy them and paste into cg100X software when create account.
(2)Better use simple user name and password ,it is easy to remember in the future. (For example : my account user name is lisa, password 12345678)
(3)After filling all the information, click the
"
Submit
"
button. and account created successfully.
(4)Copy your user name and password and log in.Then tool will be activated successfully.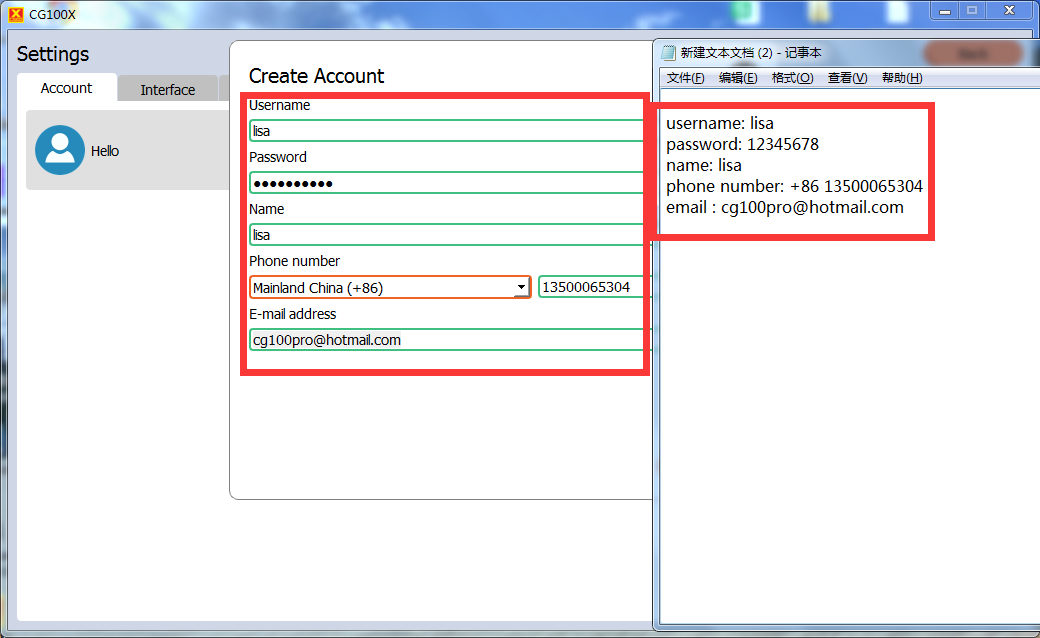 (
5
)
If can not receive code by phone number or mail address , change the server connection area one by one and try again.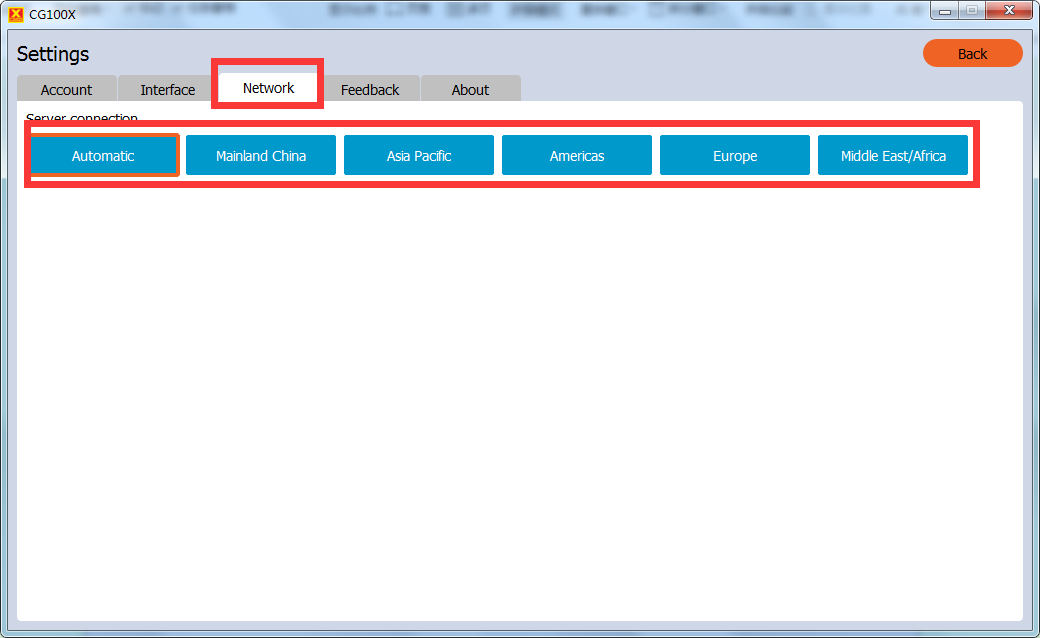 After you create account successfully, then sign in the account.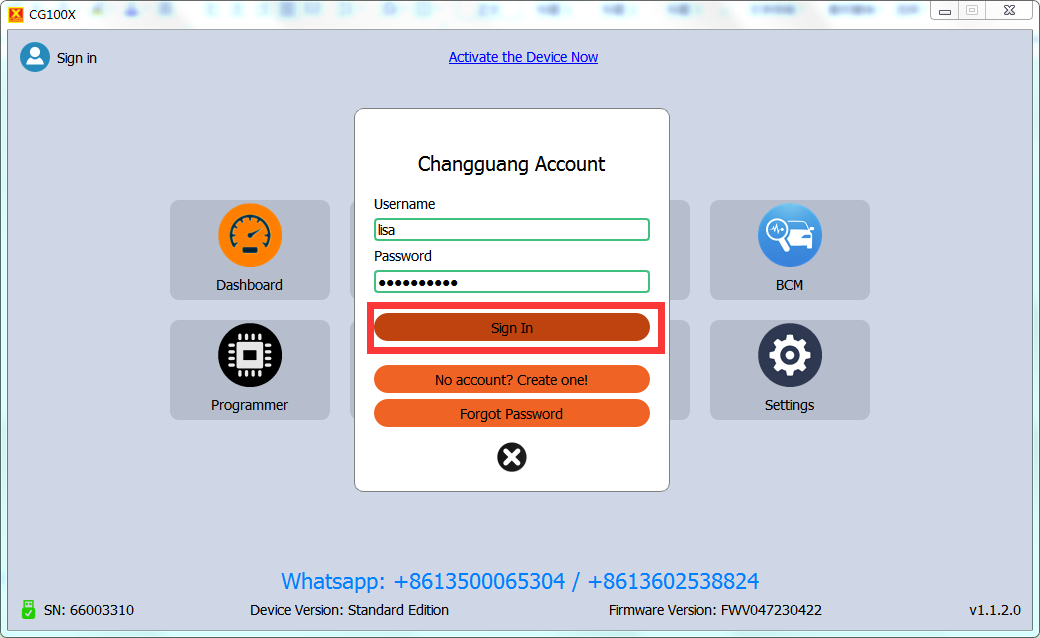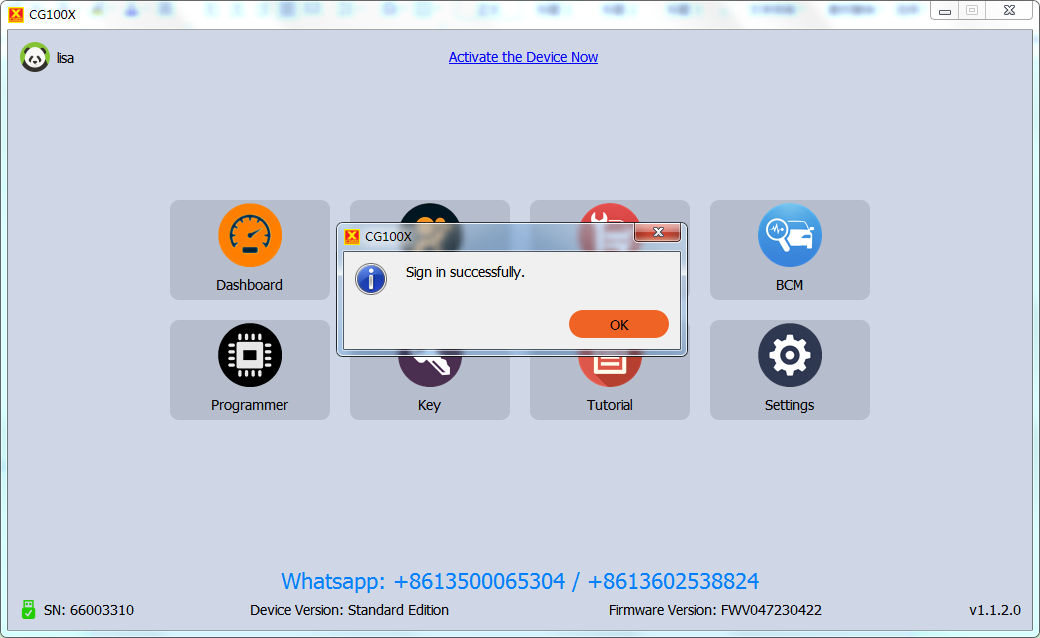 After sign in success , click the
"
Activate the Device Now
"
button.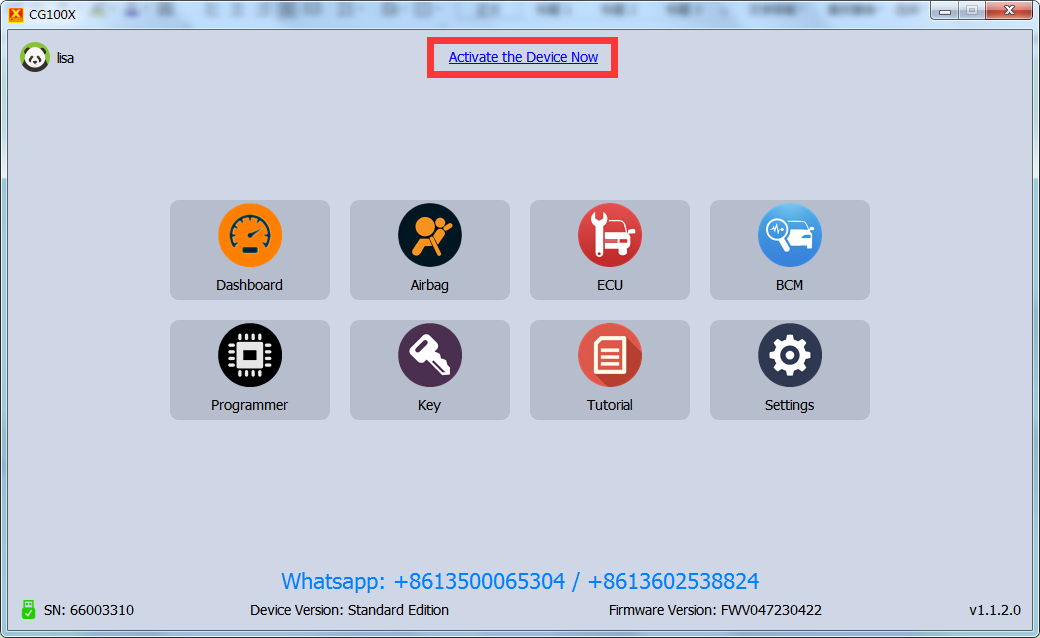 Bind your device to your account, click yes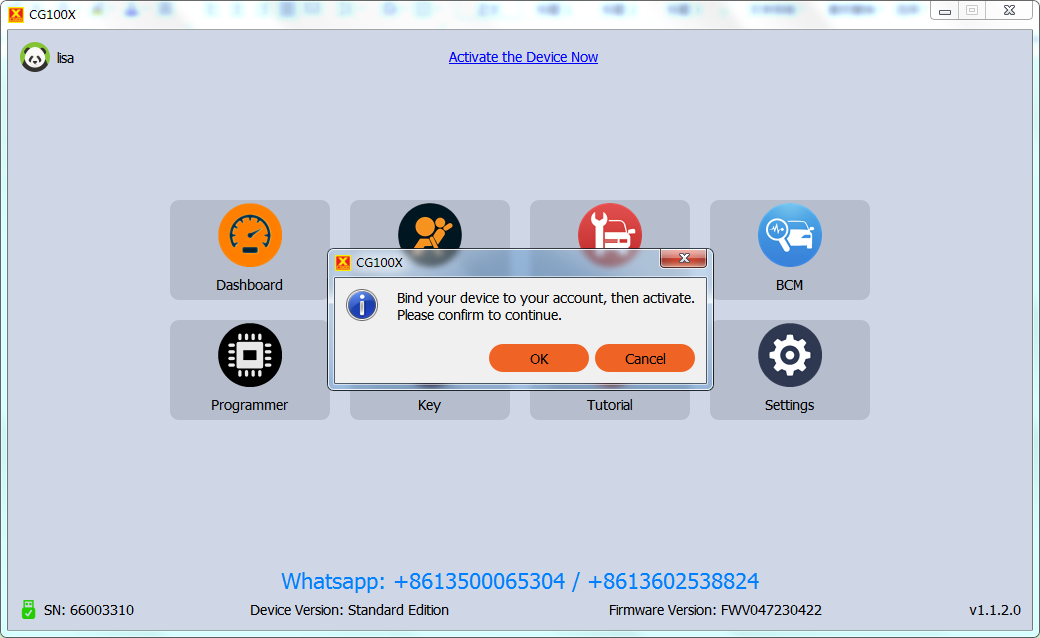 Activated the tool successfully, and can see the subscription time.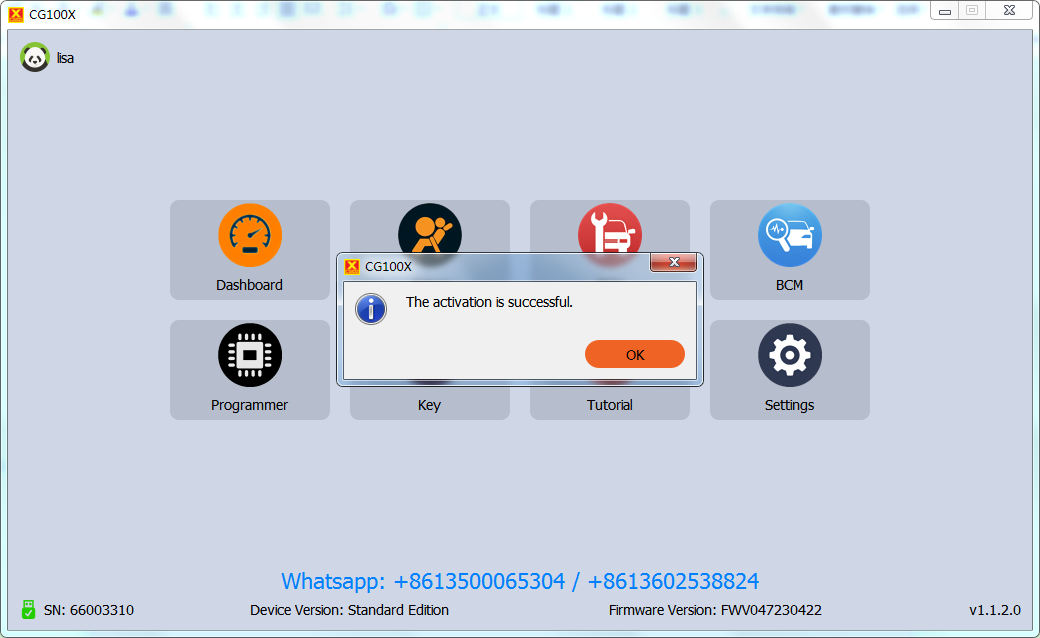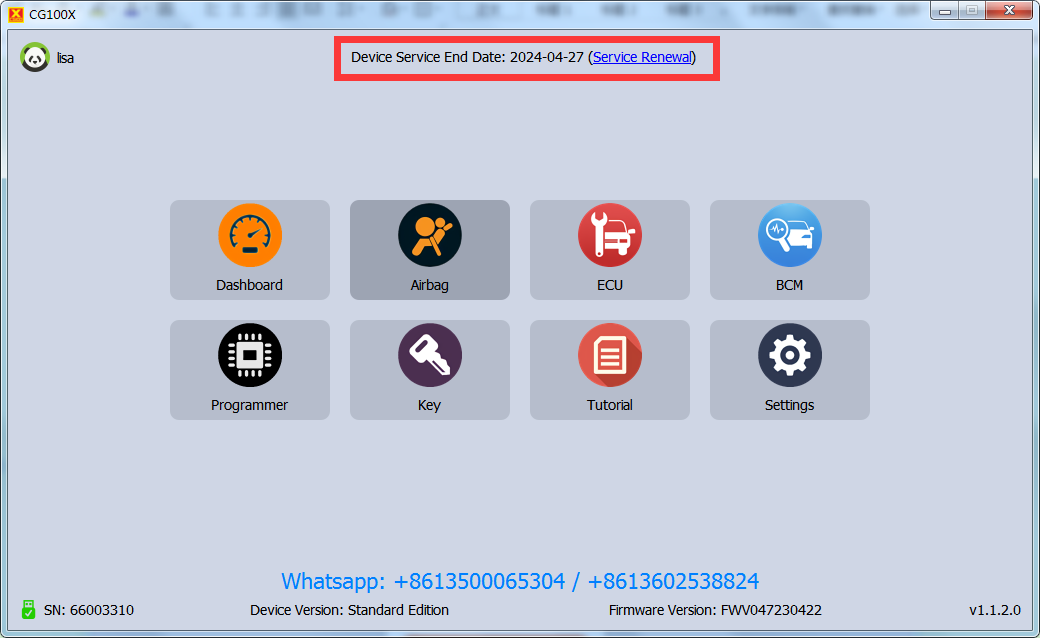 Leave a Reply
Your email address will not be published.Required fields are marked. *